Hario Tea Dripper Largo
Hario have a long tradition of providing the best in specialty coffee and tea brewing equipment.
This stunning tea brewing system not only looks impressive, but makes brewing your favourite loose leaf tea effortless.
Using the same principles as the V60 Coffee Dripper, the Hario Largo Tea Dripper's intelligent design allows the user to operate it with a single button making the process extremely simple and straightforward and will help you to bring the most out of your chosen loose leaf tea.
Just add your favourite loose leaf tea to the bowl, pour over hot water and let the tea steep until it is ready.
All parts are detachable making them easy to clean and store.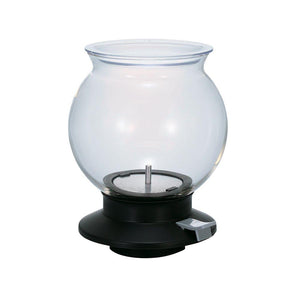 My grandfather had a vision. Back in the 1930s when he was working as a manager at the Kenya Coffee Company coffee was not seen as a speciality at all. He wanted to start his own business and in his diary he wrote:
There's something undeniably captivating about the aroma of freshly brewed coffee.
In this blog post, we'll explore why fresh coffee reigns supreme over its counterparts and why the roasting date takes precedence over the best-before date on all of our H.R.Higgins coffee bags.