Honduras Finca Gaby 121 Project Organic Coffee
Lively and fruity.
Tasting Notes
Black Tea, Lime, Grapefruit
Origin
Honduras
Region
Ocotepeque
Altitude
1,450m
Process
Washed
Recommended brew method
We love this coffee as a filter or pour over. Honduras Finca Gaby 121 Project is best enjoyed without milk.
The Coffee
Honduras Finca Gaby is a very special coffee grown by Norma Mileybi Lara. H. R. Higgins have a direct relationship with Norma through D. R. Wakefield and the '121 Project', which encourages partnerships between the coffee farmers, merchants and roasters.
Norma Mileybi Lara began growing her coffee on a small piece of land given to her by her father. With just 1.4 hectares and a lot of training with a local co-operative, she put her heart and soul into producing Honduras Finca Gaby.
This delightful coffee is shade grown on good volcanic soil. Only the ripe coffee cherries are picked by hand and sent to the local cooperative for processing. All the pulp is used for organic fertilizer and the mucilage used to combat the Roya leaf rust disease which has had a devastating effect on so much coffee production.
We roast the coffee light, giving it a lively, fruity flavour with notes of lime and grapefruit and a hint of black tea. It has just that touch of delicate acidity which dances on the taste buds, leaving you wanting another cup.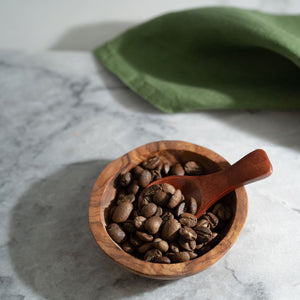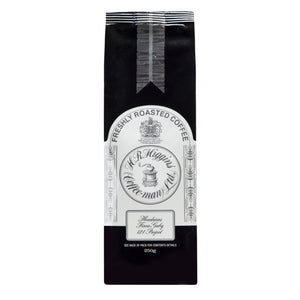 My grandfather had a vision. Back in the 1930s when he was working as a manager at the Kenya Coffee Company coffee was not seen as a speciality at all. He wanted to start his own business and in his diary he wrote:
There's something undeniably captivating about the aroma of freshly brewed coffee.
In this blog post, we'll explore why fresh coffee reigns supreme over its counterparts and why the roasting date takes precedence over the best-before date on all of our H.R.Higgins coffee bags.