Leather Satchel Coffee Kit
The ultimate coffee gift set, the H.R. Higgins luxury limited edition coffee kit contains everything needed for superior coffee on the go.
If you are in search of a present for a loved one who seems to have all their coffee needs catered for, you need look no further.
Inspired by the design of cartridge bags, the handcrafted leather satchel is perfect for all lovers of coffee on the go. Inside it contains a Hario V60 copper filter cone, a copper mug and a Rhinowares hand grinder. In addition you will find a set of filter papers and a pack of H. R. Higgins Coffee Beans.
The coffee gift set comes complete with a printed, protective dust bag, making it a fantastic gift.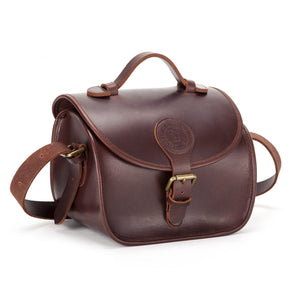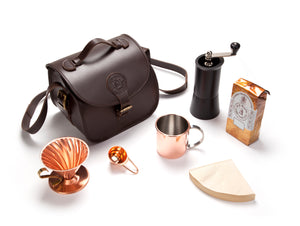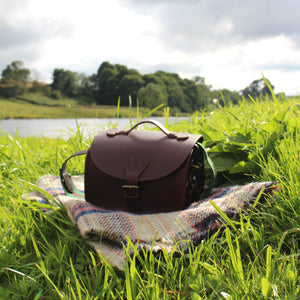 My grandfather had a vision. Back in the 1930s when he was working as a manager at the Kenya Coffee Company coffee was not seen as a speciality at all. He wanted to start his own business and in his diary he wrote:
There's something undeniably captivating about the aroma of freshly brewed coffee.
In this blog post, we'll explore why fresh coffee reigns supreme over its counterparts and why the roasting date takes precedence over the best-before date on all of our H.R.Higgins coffee bags.