India Malabar Monsooned Coffee
Rich, smooth and distinctive.
Tasting Notes
Burnt Sugar, Walnut, Bitter Chocolate
Origin
India
Region
Malabar, Kerala
Altitude
950m
Process
Monsooned
Recommended brew method
We recommend this coffee for cafetière, or try as a filter. Enjoy black or with milk.
The Coffee
Our India Malabar Monsooned is perfect for those looking for a strong but mellow coffee.
Malabar is the name given to the coffee grown in the Kerala region of India situated on the southwestern 'Malabar' coast. Coffee from Malabar became famous in the coffee drinking world of Europe and The USA because of its rich very mellow flavour with a subtle hint of spice.
Traditionally, Indian coffee was transported by ship, a journey that could take as much as six months. The sea air, monsoon winds, rain and contrasting temperatures brought about dramatic changes to the coffee. In appearance, the coffee beans changed from a bright green to a pale yellow. But what was more significant was the effect on the flavour. The natural acidity was much reduced, replaced instead by a deep smooth and slightly spicy flavour.
Today, coffee beans are subjected to a process called "Monsooning" to reproduce the former natural effects of the sea voyage.
Coffee is picked and then spread out in specially constructed open sided warehouses. The beans are raked and turned regularly before being loosely packed in sacks and stacked. The open sided buildings allow the monsoon winds to blow through the coffee sacks. The beans are regularly repacked over the course of around 7 weeks until they have changed colour from green to yellow. Once the colour has changed, the beans cupped to ascertain that they have successfully developed the traditional flavours for which they are famous.
We roast India Malabar Monsooned dark in order to accentuate its rich and distinctive taste. This creates a smooth cup with gentle acidity laced with notes of burnt sugar, walnut and bitter chocolate.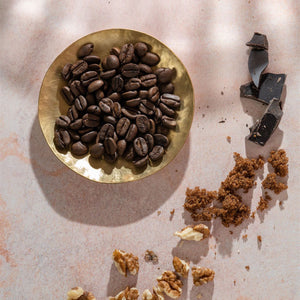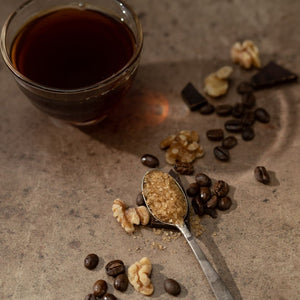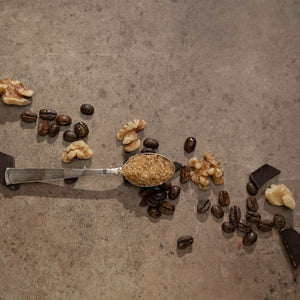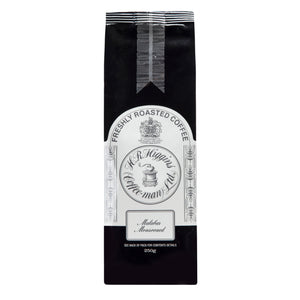 My grandfather had a vision. Back in the 1930s when he was working as a manager at the Kenya Coffee Company coffee was not seen as a speciality at all. He wanted to start his own business and in his diary he wrote:
There's something undeniably captivating about the aroma of freshly brewed coffee.
In this blog post, we'll explore why fresh coffee reigns supreme over its counterparts and why the roasting date takes precedence over the best-before date on all of our H.R.Higgins coffee bags.