4 Candied Whole Clementines
An unforgettable special treat! A complex ganache with fruity and earthy tones. Perfect for fans of chocolate orange.
4 Candied Whole Clementines with São Tomé dark single origin chocolate
These whole Clementines which have been gently candied over days to seal in the natural juices, before being hand-dipped and decorated with São Tomé dark single origin chocolate.
Goes particularly well with our Christmas Blend Coffee, black or with milk.
This is an unforgettable special treat for those fans of orange and chocolate.
Presented in a gift box with traditional tartan ribbon. These have a shelf life of at least 8 months.
Store sealed below 18C.
Ingredients: clementine, sugar, glucose syrup, cocoa mass, emulsifier: SOYA lecithin, natural vanilla flavouring, preservatives (E202,E330). Dark chocolate contains min. cocoa solids 70%. May contain traces of milk, nuts, sulphur dioxide.
Store sealed below 18C. This item is vegetarian and free from alcohol and artificial flavourings.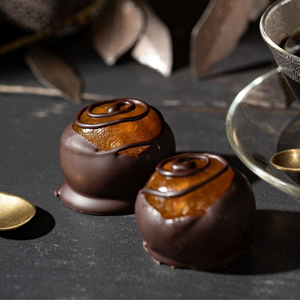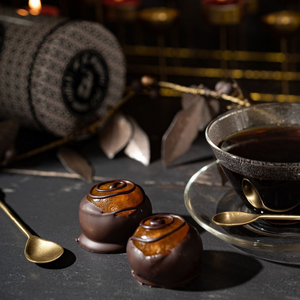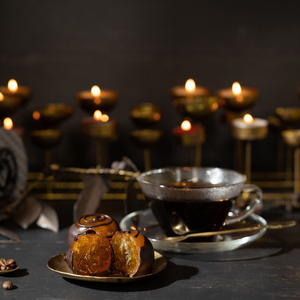 My grandfather had a vision. Back in the 1930s when he was working as a manager at the Kenya Coffee Company coffee was not seen as a speciality at all. He wanted to start his own business and in his diary he wrote:
There's something undeniably captivating about the aroma of freshly brewed coffee.
In this blog post, we'll explore why fresh coffee reigns supreme over its counterparts and why the roasting date takes precedence over the best-before date on all of our H.R.Higgins coffee bags.