China Lung Ching Dragon Well Tea
Famed for its quality, this tea is delicate and mellow with a subtle sweetness.
Origin
China
Region
Zhejiang
Flavour Notes
Mellow, Delicate, Sweet
The Tea
Named after the village where it is grown, China Lung Ching Dragon Well is famous for its quality.
Grown in Zhejiang province, the leaves are hand picked and immediately heated to prevent any fermentation. This preserves the natural flavour qualities of this incredible green tea.
China Lung Ching Dragon Well has flat, jade green leaves. When brewed it produces a delicate aroma, and a mellow flavour with a slightly sweet after-taste. Because of its subtlety, it can be enjoyed throughout the day, especially after rich foods.
Recommended brew method
We recommend brewing China Lung Ching Dragon Well for 3 and a half minutes at 85°C. Serve black.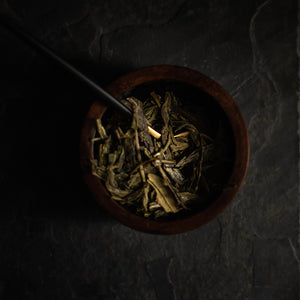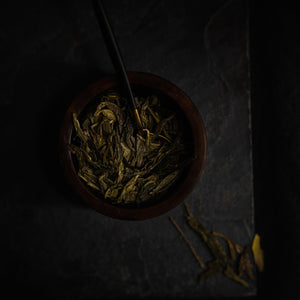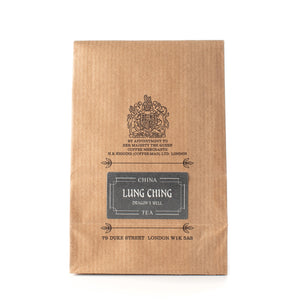 My grandfather had a vision. Back in the 1930s when he was working as a manager at the Kenya Coffee Company coffee was not seen as a speciality at all. He wanted to start his own business and in his diary he wrote:
There's something undeniably captivating about the aroma of freshly brewed coffee.
In this blog post, we'll explore why fresh coffee reigns supreme over its counterparts and why the roasting date takes precedence over the best-before date on all of our H.R.Higgins coffee bags.