Earl Grey Superior Tea
An iconically refreshing tea with beautiful citrus notes.
Origin
India
Region
Assam
Flavour Notes
Bergamot, Malty
The Tea
Our Earl Grey Superior is an iconically refreshing tea with beautiful citrus notes of Bergamot.
Earl Grey takes its name form a British prime minister, the second Earl Grey. It first appeared in the first half of the 19th Century. The origins of this blend are often disputed, with numerous stories all claiming to explain how it came to be.
To create its unique and iconic flavour, we blend Assam Tippy Golden Broken Orange Pekoe with organic Calabrian oil of bergamot for that signature citrus flavour.
Recommended brew method
We recommend brewing this Earl Grey Superior tea for 3 and a half minutes at 95°C. Best served black or with a slice of lemon.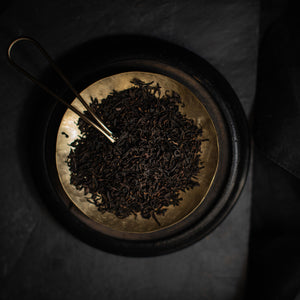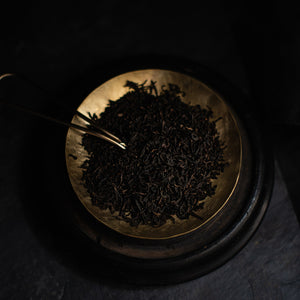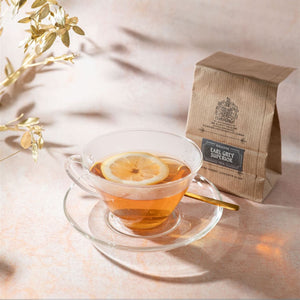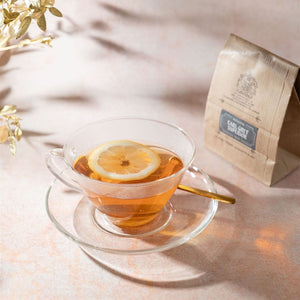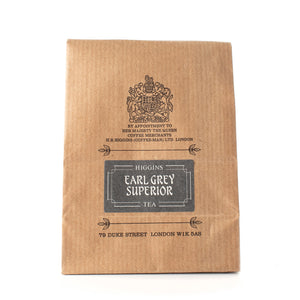 My grandfather had a vision. Back in the 1930s when he was working as a manager at the Kenya Coffee Company coffee was not seen as a speciality at all. He wanted to start his own business and in his diary he wrote:
There's something undeniably captivating about the aroma of freshly brewed coffee.
In this blog post, we'll explore why fresh coffee reigns supreme over its counterparts and why the roasting date takes precedence over the best-before date on all of our H.R.Higgins coffee bags.