Tasting Notes
Kiwi, Floral, Redcurrant, Lime
Origin
Ethiopia
Region
Bench Maji, 65 Co-ops
Altitude
900m – 1,200m
Process
Natural
Recommended brew method
Try brewing this Ethiopian coffee as a filter. Ethiopia Bench Maji is best enjoyed black.
The Coffee
Ethiopia Bench Maji is a unique and characterful wild grown coffee.
Many people consider Ethiopia to the original home of coffee. It is thought the first coffee trees were grown in Ethiopia in the 11th century. A curious traveler smuggled some beans out of Africa in the linings of his clothing, and the rest, as they say, is history.
Ethiopia Bench Maji coffee is a truly individual coffee, growing wild and harvested by hand. In Ethiopia it is not uncommon for coffee to grow in forests. As a result, the wild coffee trees benefit from the natural shade. 
Bench Maji is a union of 65 primary coffee cooperatives based in South West Ethiopia. The union was set up to market outstanding coffee while improving the lives of the farmers and their families. While only starting in 2005, it has over 130,000 Smallholder member farmers.
We roast this exceptional coffee medium, bringing out its delicate fruit flavours with low acidity. Expect a lively cup with notes of kiwi, redcurrant and lime and floral overtones.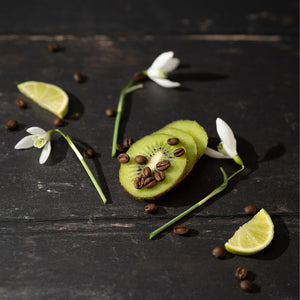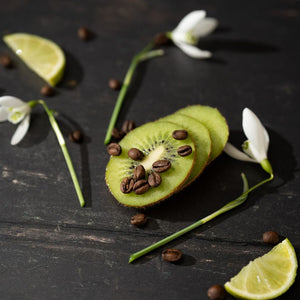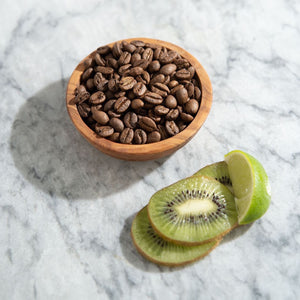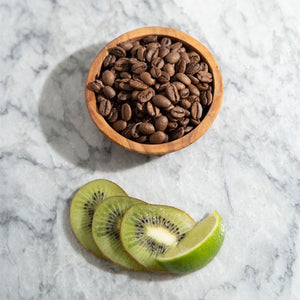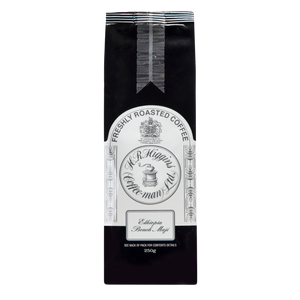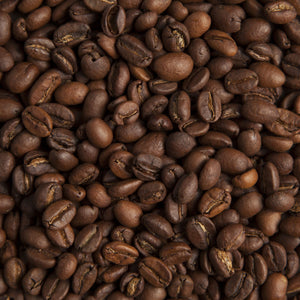 My grandfather had a vision. Back in the 1930s when he was working as a manager at the Kenya Coffee Company coffee was not seen as a speciality at all. He wanted to start his own business and in his diary he wrote:
There's something undeniably captivating about the aroma of freshly brewed coffee.
In this blog post, we'll explore why fresh coffee reigns supreme over its counterparts and why the roasting date takes precedence over the best-before date on all of our H.R.Higgins coffee bags.