Tasting Notes
Pineapple, Red Berries, Strawberries & Cream
Origin
Kenya
Region
Nyeri
Altitude
1,400m - 1,800m
Process
Washed
Recommended brew method
We recommend brewing this coffee as a filter or pour over. Kenya Estate is best enjoyed black.
The Coffee
Kenya Estate is a bright, lively, AA quality coffee is grown in the Nyeri region just 100 miles from the foot of Mount Kenya. 
Kenyan coffee is well known for its vibrant acidity and crisp, fresh taste and Kenya Estate is no exception. 
Grown by Acacias Members from six cooperative societies, the beans have been awarded the AA grade, which refers to their larger than normal bean size. 
Green coffee beans are graded through cascading layers of sieves, each decreasing in size, until the coffee is trapped on a grading tray. The AA grade makes this some of the finest coffee in the world. 
Kenya Estate is a light roast, releasing a bright and lively acidity. It has delicious fruity notes of pineapple and red berries with hints of strawberries and cream at the finish.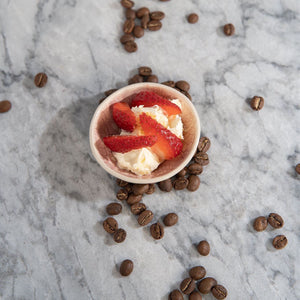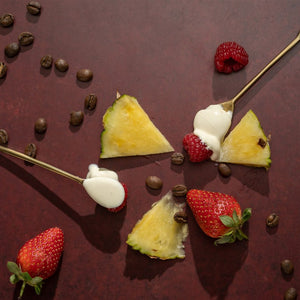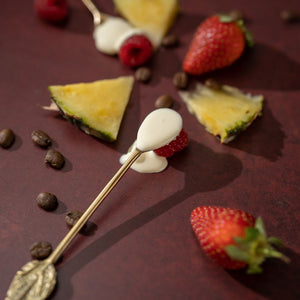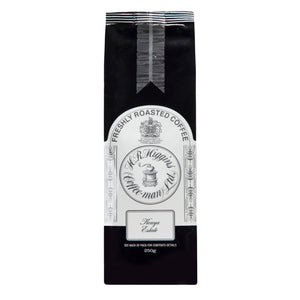 My grandfather had a vision. Back in the 1930s when he was working as a manager at the Kenya Coffee Company coffee was not seen as a speciality at all. He wanted to start his own business and in his diary he wrote:
There's something undeniably captivating about the aroma of freshly brewed coffee.
In this blog post, we'll explore why fresh coffee reigns supreme over its counterparts and why the roasting date takes precedence over the best-before date on all of our H.R.Higgins coffee bags.