Nicaragua La Bastilla Blueberry Candy Coffee
Exclusive and delicious micro-lot.
Tasting Notes
Blueberry, Subtle Citric Acidity, Boozy
Origin
Nicaragua
Region
Jinotega
Altitude
1,050m - 1,400m
Process
Natural
Recommended brew method
Try brewing this coffee for filter. For best results, Nicaragua La Bastilla should be enjoyed black.
The Coffee
We met farm owner Markus Fischer in 2016 and fell in love with his unique and delicious coffee. This micro lot of coffee has been specially prepared exclusively for H. R. Higgins. 
The Rainforest Alliance certified La Bastilla farm is located in the Jinotega region in North East Nicaragua. The farm is made up of is 311 hectares, with 160 hectares dedicated to coffee and a 143 hectares of forest. The coffee is shade-grown under 49 varieties of tree and there are 21 species of animals and 68 different bird species on the farm. 
The Foundation for Rural Education and Entrepreneurship manages a technical school at the farm. FEER promotes quality education for youngsters.
Nicaragua La Bastilla Blueberry Candy is a medium roast. Naturally sweet, with a fruity, almost boozy quality. Expect strong flavours of blueberry with a subtle citric acidity.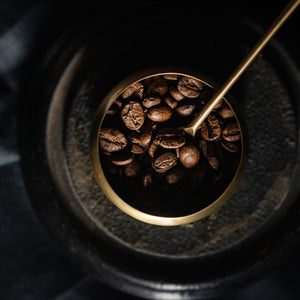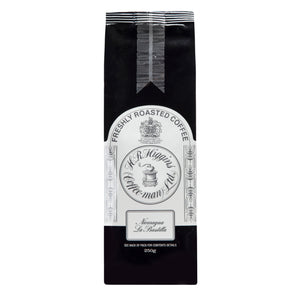 My grandfather had a vision. Back in the 1930s when he was working as a manager at the Kenya Coffee Company coffee was not seen as a speciality at all. He wanted to start his own business and in his diary he wrote:
There's something undeniably captivating about the aroma of freshly brewed coffee.
In this blog post, we'll explore why fresh coffee reigns supreme over its counterparts and why the roasting date takes precedence over the best-before date on all of our H.R.Higgins coffee bags.