South American Coffee Gift Bag
The perfect introduction to H. R. Higgins range of South American coffees and the ideal gift for any coffee lover. The South American Coffee Gift Bag includes three 125g coffees in a stylish cloth bag.
The South American Coffee Gift Bag is the perfect introduction to H. R. Higgins range of South American coffees. This kit includes three fabulous coffees, hand selected by Tony and David Higgins.
Brazil Yellow Bourbon Dark
The Yellow Bourbon bean variety probably takes its name from a single coffee tree presented by the Dutch to King Louis XIV of France in 1713. Seedlings were later transported to the French Island of Bourbon, now called Reunion.
This is a Yellow Bourbon coffee grown on the Daterra Farm which consists of 216 micro farms each with individual characteristics. They are leaders in sustainable production and innovation in the coffee industry, and were the first farm in Brazil to become Rainforest Alliance certified.
We roast this Brazil Yellow Bourbon Coffee dark to bring out its delectable smoothness and flavours of rich dark chocolate with blackcurrant and plum notes.
Colombia Supreme
A wonderfully typical Colombian coffee with a lively quality and smooth, delicious flavours.
Colombia can harvest coffee several times a season due to the variation in climate from the north to the south of its three mountain cordilleras.
Supremo grade Colombian coffees have larger size beans and we roast this coffee slowly to reveal pear and apricot fruit, gentle acidity and milk chocolate aftertaste.
Creole Blend
Creole Blend is one of our bestsellers and has been a frequent feature of our daily roasting schedule from the very early years of our business.
Created by Harold Higgins in the 1950s, this blend was designed for customers who were asking for stronger, darker blends but without any harsh bitterness or acidity.
Creole Blend is a mixture of South American beans from Colombia and Brazil, roasted dark to produce a coffee that is powerful, rich and very smooth.
With notes of dark chocolate and rich cacao, this blend has become very popular as an after-dinner coffee, but the refreshing blackberry finish makes it perfect for all occasions.
The South American Coffee Gift Bag comprises a 125g bag of each coffee presented in a stylish cloth pouch. The pouch is hand printed in gold. You will also find included three tasting cards and an H. R. Higgins brew card to inspire you.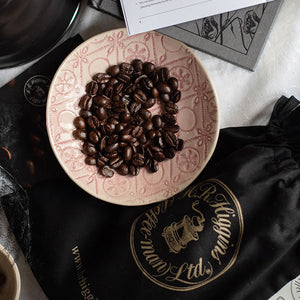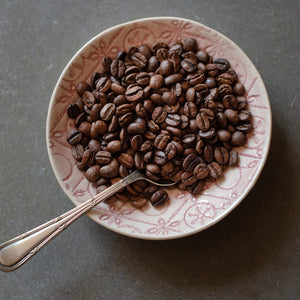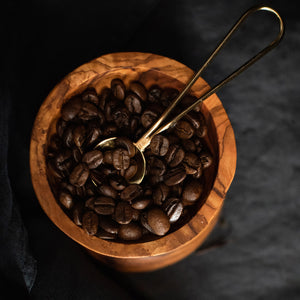 My grandfather had a vision. Back in the 1930s when he was working as a manager at the Kenya Coffee Company coffee was not seen as a speciality at all. He wanted to start his own business and in his diary he wrote:
There's something undeniably captivating about the aroma of freshly brewed coffee.
In this blog post, we'll explore why fresh coffee reigns supreme over its counterparts and why the roasting date takes precedence over the best-before date on all of our H.R.Higgins coffee bags.