Tea Caddy
Why not take a little slice of the H.R. Higgins Mayfair shop home with you with one of our tea caddies?
Specially created by fashion and textile designer and H. R. Higgins Creative Director, Ann Louise Roswald, these collectable containers make a great addition to any kitchen, the perfect way to store your H. R. Higgins favourites. 
Our beautiful caddies are available in two bespoke designs. Choose from our classic tea flower pattern, inspired by the delicate blooms of the tea plant. Or new for 2021, our elegant blossom print.
Ann Louise designed an original coffee bean print used for the tiles and wrapping paper in the shop and cafe. This striking print has now been translated to a coffee caddy, which forms part of an exclusive Ann Louise Roswald collection, alongside our tea caddies.
These stylish collectable containers cost just £7.50 when purchased with 125g of tea. Their unique design makes them a wonderful gift for all tea lovers. Furthermore, with 50p off 125g refills when you bring the caddy into the shop, they really are a gift that keeps on giving.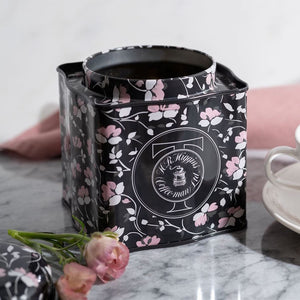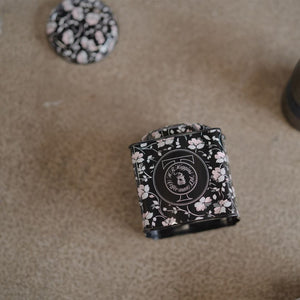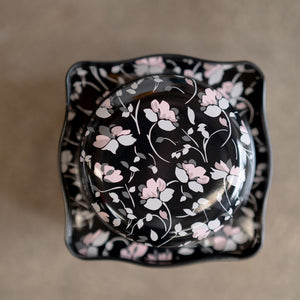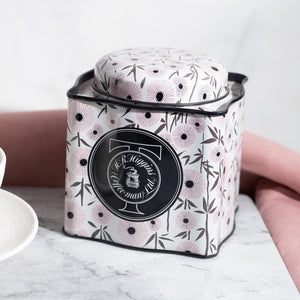 My grandfather had a vision. Back in the 1930s when he was working as a manager at the Kenya Coffee Company coffee was not seen as a speciality at all. He wanted to start his own business and in his diary he wrote:
There's something undeniably captivating about the aroma of freshly brewed coffee.
In this blog post, we'll explore why fresh coffee reigns supreme over its counterparts and why the roasting date takes precedence over the best-before date on all of our H.R.Higgins coffee bags.