The Ultimate Tea Gift
The Ultimate Tea Gift has everything you need to start your loose leaf tea journey.
It includes one 450ml Glass Teapot, 125g of our popular Breakfast Blend in a Caddy and the perfect companion, 125g of Afternoon Blend in a Caddy.
All beautifully presented in a black gift box and information on each tea.
Tea Pot (450ml)
Made from the highest quality heat proof glass, these teapots are beautiful and practical. Making 2-3 cups per pot, the Hario ChaCha Kyusu Maru Glass Teapot will help you to bring the most out of your chosen loose leaf tea. 
Breakfast Blend

Created to invigorate your morning, our Higgins Breakfast Blend tea is bright, powerful and full flavoured. The robust and full-bodied flavour of Kenyan tea is complement by malty Assam, with Ceylon for an energising freshness.
Afternoon Blend

Higgins Afternoon Blend is a wonderfully rejuvenating tea. An exquisite fusion of high-quality Darjeeling, Assam and Ceylon leaves are combined to create a sumptuous black tea with a lively citrus flavour. We add a hint of bergamot to the blend giving a vitalising lift.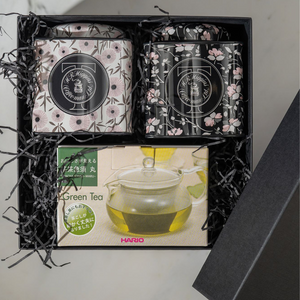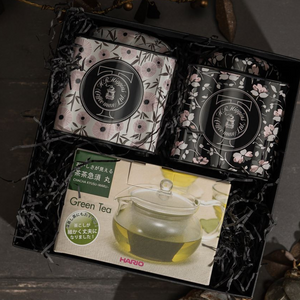 My grandfather had a vision. Back in the 1930s when he was working as a manager at the Kenya Coffee Company coffee was not seen as a speciality at all. He wanted to start his own business and in his diary he wrote:
There's something undeniably captivating about the aroma of freshly brewed coffee.
In this blog post, we'll explore why fresh coffee reigns supreme over its counterparts and why the roasting date takes precedence over the best-before date on all of our H.R.Higgins coffee bags.