Wilfa Svart Aroma Precision Coffee Grinder
An affordable, sleek and user-friendly coffee grinder that can produce consistent and professional-grade grinds for your daily coffee brewing routine.
This versatile coffee grinder is compatible with a range of brewing methods, including filter, french press, Aeropress and percolator, and features an easy-to-use interface that will have you brewing like a pro in no time, whether you're at home or in a professional cafe environment. Crafted from durable polycarbonate and steel, and featuring high-quality steel conical burrs and a convenient 250g detachable hopper, the Wilfa Svart Aroma Precision Coffee Grinder is the perfect portable and modern companion for any coffee connoisseur.
Adjustable grind size (from coarse to Moka Pot)
Intelligent grind basket to minimise mess
Adjustable grind time for "set and forget" coffee grinding
Dimensions: 310mm L x 200mm W x 160mm H
Please note this does not offer an espresso grind.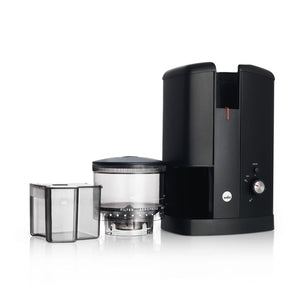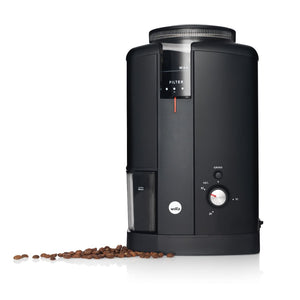 My grandfather had a vision. Back in the 1930s when he was working as a manager at the Kenya Coffee Company coffee was not seen as a speciality at all. He wanted to start his own business and in his diary he wrote:
There's something undeniably captivating about the aroma of freshly brewed coffee.
In this blog post, we'll explore why fresh coffee reigns supreme over its counterparts and why the roasting date takes precedence over the best-before date on all of our H.R.Higgins coffee bags.