Tasting Notes
Chocolate, Cherry, Hazelnut
Origin
Brazil, Colombia, Costa Rica
Altitude
1,200 - 1,800 metres
Recommended brew method
We recommend this coffee for Espresso or Stove Top. Serve black or with milk, this blend makes a delicious base for lattes or cappuccinos, cutting beautifully through milk.
The Coffee
Specially created by David Higgins himself, 1942 Blend is our premium espresso blend.
We blend medium roasted Arabica beans from small lot farms in Brazil, Colombia and Costa Rica to create a perfectly balanced cup. The result is a smooth, rich shot with notes of sweet caramel, powerfully fruity with no bitterness. A truly classic espresso coffee.
1942 Blend is a tribute to David's Grandfather and H. R. Higgins founder, Harold Rees Higgins. Harold began his business in 1942 because of his immense passion for roasting exceptional coffees.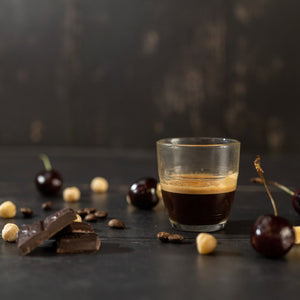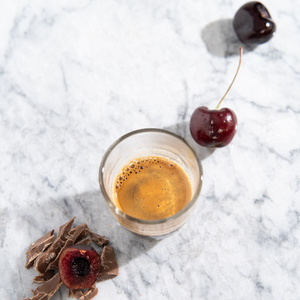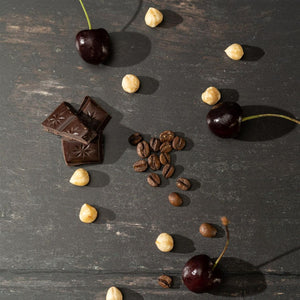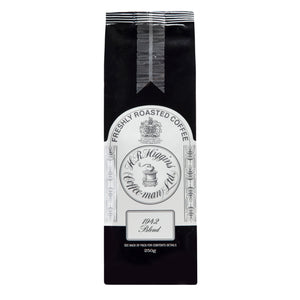 My grandfather had a vision. Back in the 1930s when he was working as a manager at the Kenya Coffee Company coffee was not seen as a speciality at all. He wanted to start his own business and in his diary he wrote:
There's something undeniably captivating about the aroma of freshly brewed coffee.
In this blog post, we'll explore why fresh coffee reigns supreme over its counterparts and why the roasting date takes precedence over the best-before date on all of our H.R.Higgins coffee bags.