Alessi 9090 Moka Pot
Brew your coffee in style with this beautifully designed Alessi Moka Pot. 
The Alessi 9090 Moka Pot is designed by Richard Sapper and is a firm favourite of ours. 
Not only is this moka pot fantastic to use, but it will also look stylish and sleek in your kitchen. 
The stainless steel maker will work on most stove tops, including an induction hob (Please contact us for more details). 
Instead of twisting the pot to take it apart, a clever handle mechanism creates a perfectly tight seal. The rubber filter gaskets are incredibly hard wearing and last for years.
The moka pot, or stove top espresso is a traditional Italian method for brewing coffee. Expect a strong cup with a full body and a more intense flavour than other methods. 
Brewing tips:
Don't use a very high heat and remove the Alessi Moka Pot from the stove just before the water finishes reaching the top. This prevents a scalded coffee taste. Use the moka pot with one of our medium-fine ground coffees, such as a filter grind.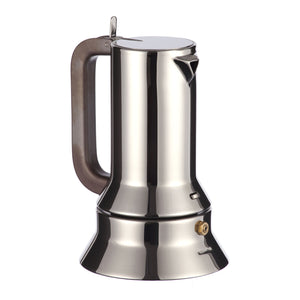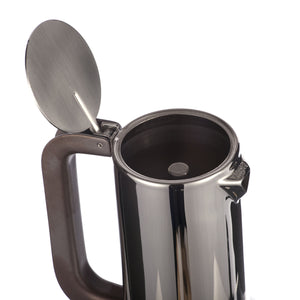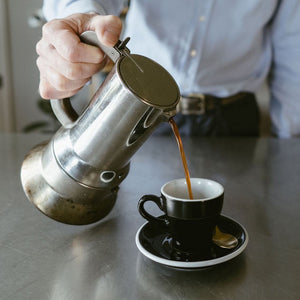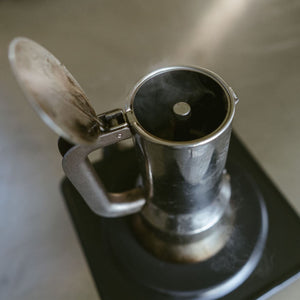 My grandfather had a vision. Back in the 1930s when he was working as a manager at the Kenya Coffee Company coffee was not seen as a speciality at all. He wanted to start his own business and in his diary he wrote:
There's something undeniably captivating about the aroma of freshly brewed coffee.
In this blog post, we'll explore why fresh coffee reigns supreme over its counterparts and why the roasting date takes precedence over the best-before date on all of our H.R.Higgins coffee bags.