Bialetti Moka Express
The classic aluminium "stove-top" coffee pot.
Invented by Alfonso Bialetti in the 1930s, the Moka Pot or Stove Top Espresso maker is a traditional Italian method for brewing coffee. 
It is said that the idea for the moka pot was inspired by a washing machine, with Bialetti developing the technique used to pump boiling water. This original design remains unchanged today.
Using a moka pot will create a strong cup with a full body and a more intense flavour than a filter.
This Bialetti Moka Express comes in 2 sizes, 3 cup or 6 cup.
To brew with the Bialetti Moka Pot, simply unscrew the two halves of the pot. Fill the lower half with water and spoon your favourite ground coffee into the filter. We recommend using our filter grind for Moka Pot, rather than Espresso Grind. Place the pot on the stove and the water percolates through the grounds to the top of the pot.
Tips
Don't use more heat than is necessary and the flavour will be better.
To avoid scalding the grounds at the end try to remove the pot from the heat just before the water stops coming up the spout inside.
Prolong the life of the filter gasket by leaving the two parts separate until they are completely dry.
This maker is not suitable for use with induction hobs.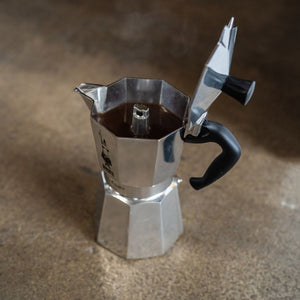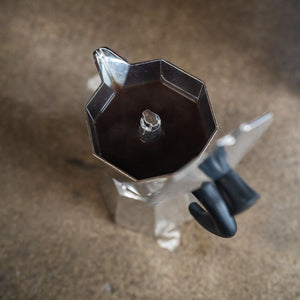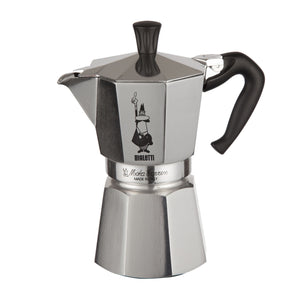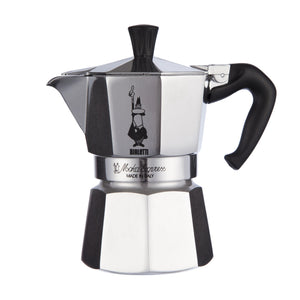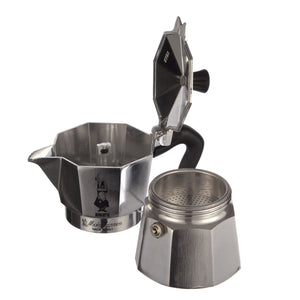 My grandfather had a vision. Back in the 1930s when he was working as a manager at the Kenya Coffee Company coffee was not seen as a speciality at all. He wanted to start his own business and in his diary he wrote:
There's something undeniably captivating about the aroma of freshly brewed coffee.
In this blog post, we'll explore why fresh coffee reigns supreme over its counterparts and why the roasting date takes precedence over the best-before date on all of our H.R.Higgins coffee bags.