Blue Lady Tea
Deliciously smooth with a grapefruit hit. One of our best sellers.
Origin
China
Flavour Notes
Black Tea, Grapefruit, Marigold Flowers, Mallow Flowers
The Tea
Our famous Blue Lady tea is one of the best selling and most popular on our list.
To create Blue Lady, we blend China Keemun tea with perfectly blended additions to produce a delicious fruit tea with a refreshing and uplifting flavour.
Keemun forms a complex and flavoursome base. We add dried mallow and dried marigold flowers for a subtle floral note. Finally, grapefruit provides an intense citrus aroma.
The result is a refreshing tea with a delicate perfume, a perfect balance between the fruity and the floral. 
Not only is Blue Lady delicious, but it also has numerous wellness benefits. Keemun tea is packed with anti-oxidants. Mallow and Marigold are both both well known for their healing and detoxifying properties. Mallow flowers have been used for centuries to aid digestion as well as being used as a traditional herbal remedy for asthma and bronchitis. Marigold flowers, also know as Calendula, are known for their healing benefits. And of course, grapefruit is a great source of vitamin C.
Recommended brew method
We recommend brewing Blue Lady tea for 3 and a half minutes at 100°C. Best enjoyed black. Blue Lady also makes a fantastic iced tea.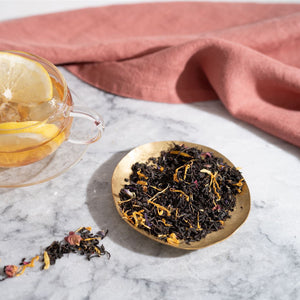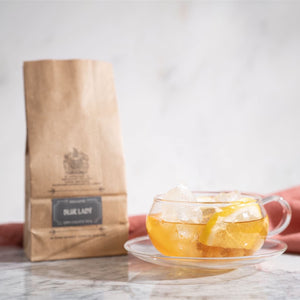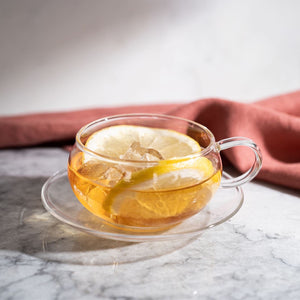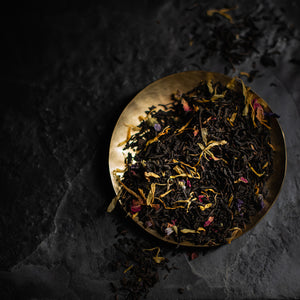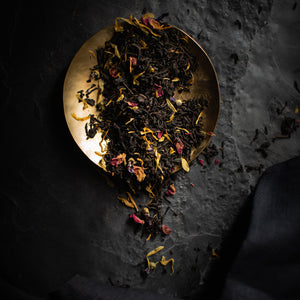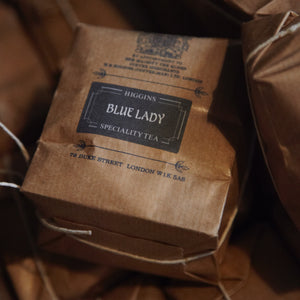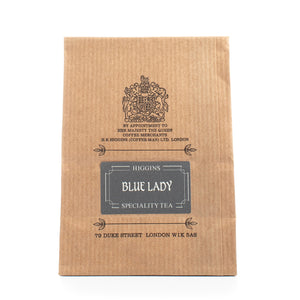 My grandfather had a vision. Back in the 1930s when he was working as a manager at the Kenya Coffee Company coffee was not seen as a speciality at all. He wanted to start his own business and in his diary he wrote:
There's something undeniably captivating about the aroma of freshly brewed coffee.
In this blog post, we'll explore why fresh coffee reigns supreme over its counterparts and why the roasting date takes precedence over the best-before date on all of our H.R.Higgins coffee bags.