China White Fujian Silver Needle Tea
A rare and exquisite white tea, vegetal with a delicate sweetness.
Origin
China
Region
Fujian
Flavour Notes
Velvety, Sweet, Vegetal
The Tea
China White Fujian Silver Needles is a rare and exquisite white tea.
The tea is grown in Fuding in the Fujian province of China at an elevation of 1,000 metres.
The leaves are harvested before dawn to preserve their delicate vegetal qualities. After picking the tea is withered in the sun and once again indoors. A light heating is applied to remove the remaining moisture.
Soft and velvety in character, the first infusion of China White Fujian Silver Needles has a delicate sweetness. Further infusions of this white tea will reveal the more vegetal notes.
Recommended brew method
For the first infusion, China White Fujian Silver Needles is best brewed for 4 minutes at 70°C. It can be infused twice more. When infusing for the second time, brew for 1 minute, and then for the third, brew for 30 seconds. Add a good pinch per 150ml water. We recommend serving this tea without milk or garnish.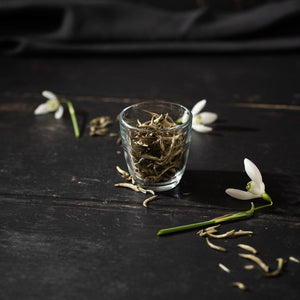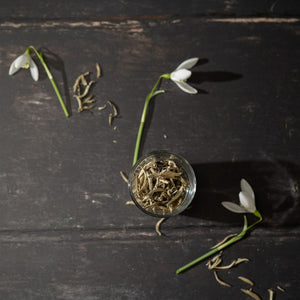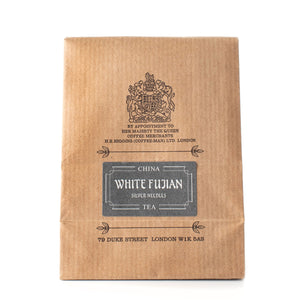 My grandfather had a vision. Back in the 1930s when he was working as a manager at the Kenya Coffee Company coffee was not seen as a speciality at all. He wanted to start his own business and in his diary he wrote:
There's something undeniably captivating about the aroma of freshly brewed coffee.
In this blog post, we'll explore why fresh coffee reigns supreme over its counterparts and why the roasting date takes precedence over the best-before date on all of our H.R.Higgins coffee bags.