Colombia Supreme Coffee
Naturally sweet and brilliantly versatile.
Tasting Notes
Baking chocolate, brown sugar, dark berries.
Origin
Colombia
Altitude
1,200 - 1,800 metres
Process
Washed
Recommended brew method
We recommend brewing this Colombia Supreme coffee for filter or as a cafetière. It also makes a fantastic espresso shot. This coffee can be served black but cuts through milk beautifully making a delicious base for lattes or cappuccinos.
The Coffee
Continuing Colombia's long heritage in producing the highest quality coffee, our Colombia Supreme is a deliciously lively but smooth brew.
Colombia can harvest coffee several times a season due to the variation in climate from the north to the south of its three mountain cordilleras. Supremo grade Colombian coffees have larger size beans.
By roasting this coffee medium, we accentuate its natural but mellow sweetness with flavours of rich baking chocolate, brown sugar and dark berries.
(Formerly Colombia Supreme Dark)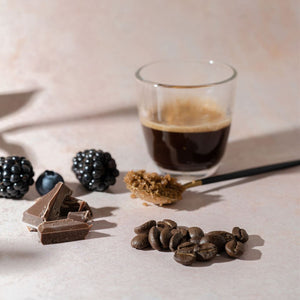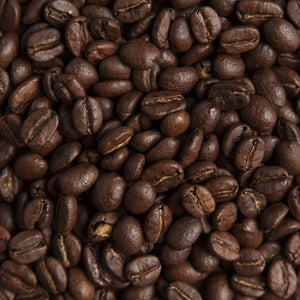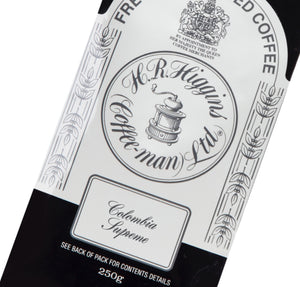 My grandfather had a vision. Back in the 1930s when he was working as a manager at the Kenya Coffee Company coffee was not seen as a speciality at all. He wanted to start his own business and in his diary he wrote:
There's something undeniably captivating about the aroma of freshly brewed coffee.
In this blog post, we'll explore why fresh coffee reigns supreme over its counterparts and why the roasting date takes precedence over the best-before date on all of our H.R.Higgins coffee bags.