Gift box packaging - Create your own special gift
Create that special gift with your own handpicked selection of H.R.Higgins.
Simply add this gift box to your basket and go find your favourite products to create a beautiful thoughtful gift. Perfect to suit any budget.
Create Your Own Gift
Step 1 - Add this gift box to your basket
Step 2 - Go pick your contents and add to the basket
Step 3 - Go to the checkout 
Step 4 - Add a note, this could be either to the recipient or just to let us know what is to go in the gift box if you are ordering more items.
Step 5 - We will create your beautiful gift and ship it out to you
Take a look at our images for some inspiration or to gage the kind of products that you can fit in.
We recommend no more than 4 products, and please be aware not all accessories will fit in. 
Why not finish it off by adding a H.R.Higgins gift bag.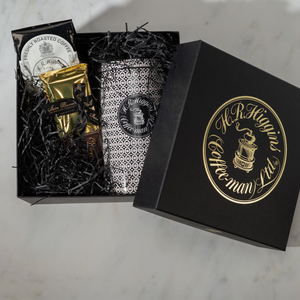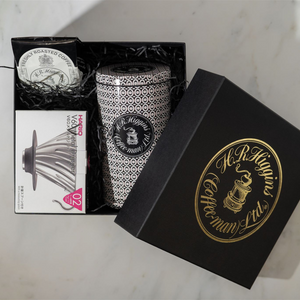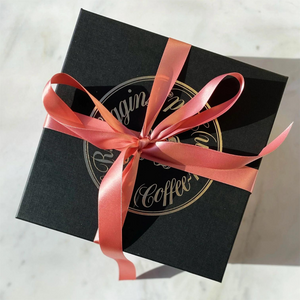 My grandfather had a vision. Back in the 1930s when he was working as a manager at the Kenya Coffee Company coffee was not seen as a speciality at all. He wanted to start his own business and in his diary he wrote:
There's something undeniably captivating about the aroma of freshly brewed coffee.
In this blog post, we'll explore why fresh coffee reigns supreme over its counterparts and why the roasting date takes precedence over the best-before date on all of our H.R.Higgins coffee bags.