Duke Street Blend Tea
Our best selling all day tea, bright, brisk and full of flavour.
Origin
India, Sri Lanka
Flavour Notes
Malty, Bright, Vibrant
The Tea
Taking its name from the street of our shop in Mayfair, Duke Street Blend is one of our best sellers.
A favourite of Mr Tony's sister Miss Audrey, this blend is wonderfully versatile and can be enjoyed at any time of day, whether you're looking for a strong, brisk cup to wake up with or something full flavoured to complement a sweet treat of an afternoon.
We blend Assam and Ceylon teas for an invigorating cup. Ceylon provides bright, refreshing notes while the Assam gives a strong and malty aftertaste. This produces a deep colour in the cup and a vibrant flavour that fills the mouth.
Duke Street is a perfectly balanced blend of Broken Orange Pekoe leaves. Due their smaller size, these leaves allow the water to infuse very quickly.
Recommended brew method
We recommend brewing Duke Street Blend for 3 minutes at 100°C. Enjoy with or without milk, or with a slice of lemon.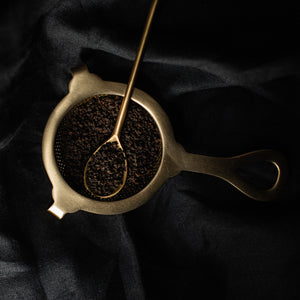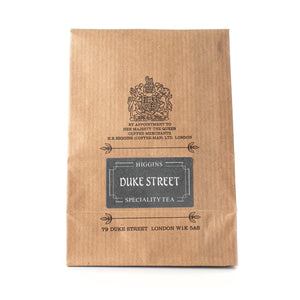 My grandfather had a vision. Back in the 1930s when he was working as a manager at the Kenya Coffee Company coffee was not seen as a speciality at all. He wanted to start his own business and in his diary he wrote:
There's something undeniably captivating about the aroma of freshly brewed coffee.
In this blog post, we'll explore why fresh coffee reigns supreme over its counterparts and why the roasting date takes precedence over the best-before date on all of our H.R.Higgins coffee bags.