Origin
China
Flavour Notes
Bergamot, Citrus
The Tea
Earl Grey is a truly iconic blend with a unique flavour.
Named after a famous British prime minister, the 2nd Earl Grey, this tea first appeared in the first half of the 19th century. 
The exact provenance of this blend is a matter of great debate. Some believe that the Earl was gifted the tea by a Chinese mandarin, whereas others argue that the blend was created to suit the water at his stately home. Of course, we will never be certain of its origins, but along with the many fans of this blend, we are grateful for it finding its way into their home.
To create our version, we use black China tea for a smooth and subtle base. We combine this with organic bergamot oil from Calabria for that signature citrus flavour.
Recommended brew method
We recommend brewing Earl Grey for 3 and a half minutes at 100°C. Best served black or with a slice of lemon.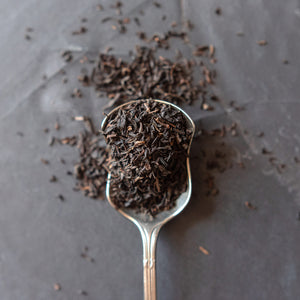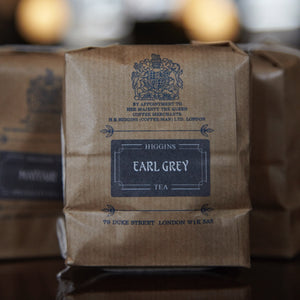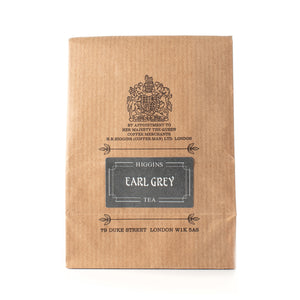 My grandfather had a vision. Back in the 1930s when he was working as a manager at the Kenya Coffee Company coffee was not seen as a speciality at all. He wanted to start his own business and in his diary he wrote:
There's something undeniably captivating about the aroma of freshly brewed coffee.
In this blog post, we'll explore why fresh coffee reigns supreme over its counterparts and why the roasting date takes precedence over the best-before date on all of our H.R.Higgins coffee bags.