Hario Black V60 Drip Coffee Scale
To master the art of great coffee, you need to start with the best tools. The Hario V60 Drip Scale will help you emulate professional brewing at home.
Featuring 0.1g accuracy and an integrated timer, the scale is extremely responsive meaning you can create consistent coffee.
The Hario V60 scales combines perfectly with any Hario V60 products.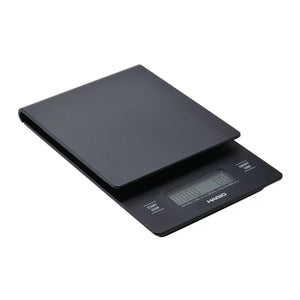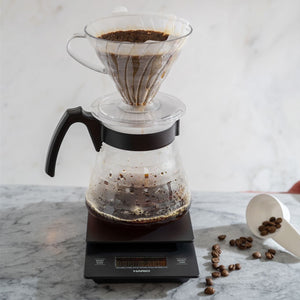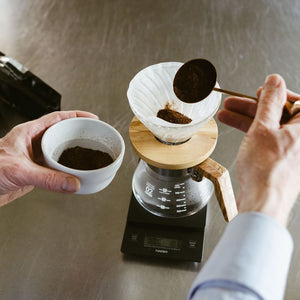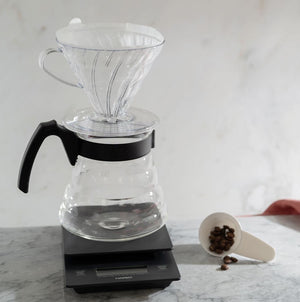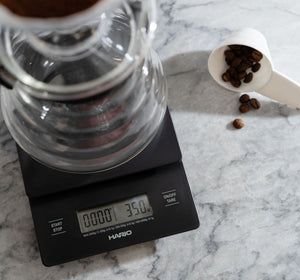 My grandfather had a vision. Back in the 1930s when he was working as a manager at the Kenya Coffee Company coffee was not seen as a speciality at all. He wanted to start his own business and in his diary he wrote:
There's something undeniably captivating about the aroma of freshly brewed coffee.
In this blog post, we'll explore why fresh coffee reigns supreme over its counterparts and why the roasting date takes precedence over the best-before date on all of our H.R.Higgins coffee bags.