Hario Glass ChaCha Kyusu Maru Teapot
Beautiful and practical, The Hario ChaCha Kyusu Maru Glass Teapot will help you to bring the most out of your chosen loose leaf tea. 
Hario have a long tradition of providing the best in specialty coffee and tea brewing equipment and the ChaCha Kyusu Maru tea pot is no different.

Made from the highest quality heat proof glass, these teapots make brewing your tea a true spectator event.

Its simple design makes both pouring water in, and tea out of the pot effortless and the basket infuser allows easy insertion of the tea leaves in to the pot for a tasty tea that you'll love and enjoy.
The large infuser allows you to pour the tea as soon as it is ready and ensures that loose tea leaves stay out of the tea. The comfortable handle makes for a precise and smooth tea transition from the pot, to the tea cup.

We offer 3 sizes, 300ml which makes 1-2 cups per pot, 450ml which makes 2-3 cups per pot, and the larger 700ml will make 3-4 cups.

All parts of the Hario ChaCha Kyusu Maru Glass Teapot are detachable making it easy to clean.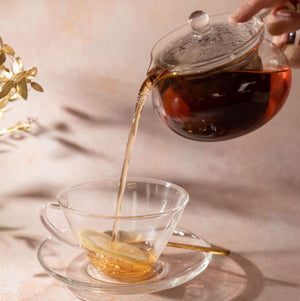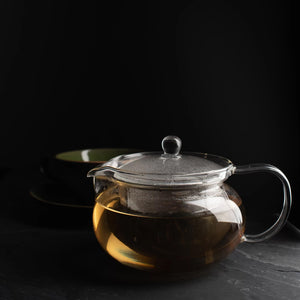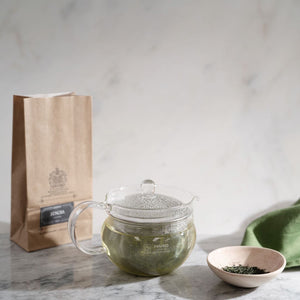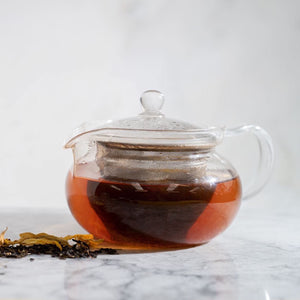 My grandfather had a vision. Back in the 1930s when he was working as a manager at the Kenya Coffee Company coffee was not seen as a speciality at all. He wanted to start his own business and in his diary he wrote:
There's something undeniably captivating about the aroma of freshly brewed coffee.
In this blog post, we'll explore why fresh coffee reigns supreme over its counterparts and why the roasting date takes precedence over the best-before date on all of our H.R.Higgins coffee bags.