Higgins Breakfast Blend Tea
Bright, powerful and full flavoured, this blend is brisk with a hint of sweetness.
Origin
Kenya, India, Sri Lanka
Flavour Notes
Bright, powerful, brisk, malt, sweetness
The Tea
Created to invigorate your morning, our Higgins Breakfast Blend tea is bright, powerful and full flavoured. 
One of our most classic and iconic blends, our Breakfast Tea is the perfect accompaniment to the most important meal of the day.
We thought long and hard about this blend and what it would need to satisfy, choosing teas from Assam, Ceylon and Kenya. Combined, these teas create a wonderfully uplifting start to the day.
The robust and full-bodied flavour of Kenyan tea is complemented by malty Assam, with Ceylon for an energising freshness.
The small leaves of this blend allow the water to infuse a larger surface area of tea very quickly.
Higgins Breakfast Blend is brisk with a hint of sweetness.
Recommended brew method
We recommend brewing this Breakfast Tea for 3 minutes at 100°C and can be enjoyed with or without milk.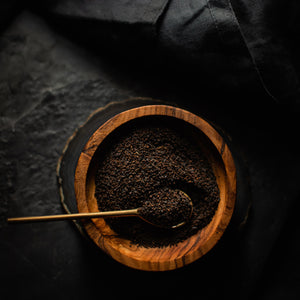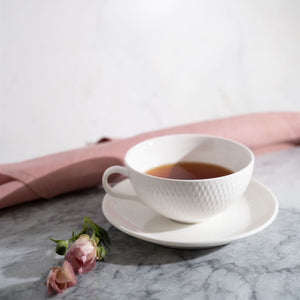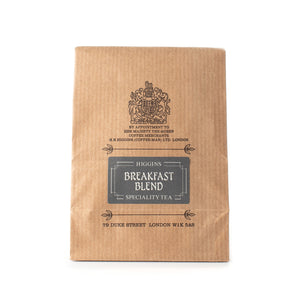 My grandfather had a vision. Back in the 1930s when he was working as a manager at the Kenya Coffee Company coffee was not seen as a speciality at all. He wanted to start his own business and in his diary he wrote:
There's something undeniably captivating about the aroma of freshly brewed coffee.
In this blog post, we'll explore why fresh coffee reigns supreme over its counterparts and why the roasting date takes precedence over the best-before date on all of our H.R.Higgins coffee bags.