Japanese Sencha Organic Tea
A refreshing organic green tea with rich umami flavour and delicate sweet notes.
Origin
Japan
Flavour Notes
Delicate, Sweet, Vegetal, Umami
The Tea
Japanese Sencha is a refreshing organic green tea.
The leaves of Japanese Sencha are thin and needle-like. Once harvested, the leaves are steamed. The deep green colour of the leaves is an indicator of the tea's quality.
Japanese Sencha has a clean and pure flavour. In addition to the rich umami flavour we expect for green tea, this has a delicate and natural sweetness.
As well as being delicious, Japanese Sencha is also rich with antioxidants and is an ideal digestif.
You can re-infuse this tea up to 3 times after the initial brew. Each infusion will reveal a difference in flavour.
Recommended brew method
We recommended infusing Japanese Sencha of 1 and a half minutes at 60°C for a sweeter tea. Or to intensify the umami character, infuse for 3 minutes at 40°C. Further short infusions of 30 or 20 seconds are possible at 60 degrees.

When infusing Japan Sencha tea, we advise not to stir the leaves in the pot. As this tea is very delicate, stirring the leaves can release too many tannins which will affect the flavour and could make the tea bitter. Instead, leave the tea to rest and release its natural sweetness.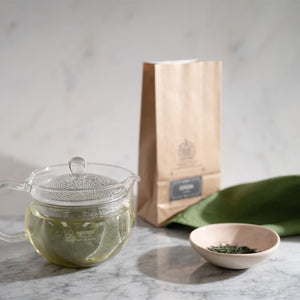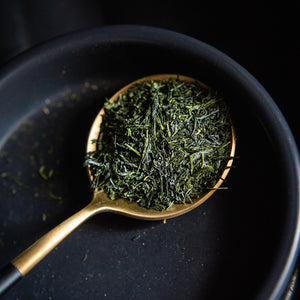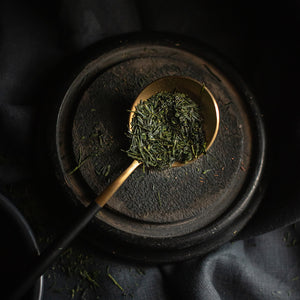 My grandfather had a vision. Back in the 1930s when he was working as a manager at the Kenya Coffee Company coffee was not seen as a speciality at all. He wanted to start his own business and in his diary he wrote:
There's something undeniably captivating about the aroma of freshly brewed coffee.
In this blog post, we'll explore why fresh coffee reigns supreme over its counterparts and why the roasting date takes precedence over the best-before date on all of our H.R.Higgins coffee bags.