Russian Caravan Tea
Fragrant and full-bodied flavour with a fruity mellowness and a hint of smokiness.
Origin
China, Taiwan, India
Flavour Notes
Fruity, Smoky
The Tea
Russian Caravan is one of the most distinctive offerings on the H. R. Higgins list.
Russia's love affair with tea is believed to have started in around 1618, when Tsar Michael received a gift from the Mongolian leader Altyan-Kahn.
After many disputes, a common border was established and regular trade between the two countries began with a designated place for the transfer of tea to take place.
At the height of its popularity, six camel loads of tea a year were being drunk in Russia by the end of the eighteenth century. The Camel Trains formed Caravans which transported the tea over eleven thousand miles overland in exchange for furs.
With the introduction of the Trans-Siberian Railway, the time taken from Mongolia to Russia was hugely reduced. However, the swifter transit caused a change to the flavour of tea. It no longer had that special quality the tea lovers so enjoyed. 
The suggestion was that the smoke from the camp fires lit by the caravan drivers on the long journey had perhaps contributed to the distinctive flavour of the tea that the Russians had so enjoyed.
A new blend was created to replicate the tea that had started their love affair with the product. And so Caravan Tea was born.
Our Russian Caravan Tea is fragrant and full bodied flavour with a fruity mellowness and just a very little hint of smokiness.
Recommended brew method
We recommend brewing Russian Caravan tea for 3 and a half minutes at 100°C. Russian Caravan can be enjoyed black, or with a splash of milk.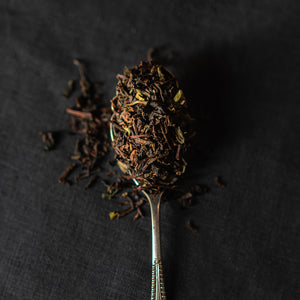 My grandfather had a vision. Back in the 1930s when he was working as a manager at the Kenya Coffee Company coffee was not seen as a speciality at all. He wanted to start his own business and in his diary he wrote:
There's something undeniably captivating about the aroma of freshly brewed coffee.
In this blog post, we'll explore why fresh coffee reigns supreme over its counterparts and why the roasting date takes precedence over the best-before date on all of our H.R.Higgins coffee bags.