Taiwan Jade Mountain Oolong Organic Tea
An exceptionally fresh, sweet and delicate Oolong grown on a Jade Mountain estate in Taiwan.
Origin
Taiwan
Region
Jade Mountain
Flavour Notes
Floral, Sweet, Creamy
Grown in Nantou, Jade Mountain Oolong is a 2020 high mountain Taiwan tea. The Huang family who own the estate produce 1.5 tonnes of tea per year. The leaves of this rare and delicate tea are of the Qin Zin varietal.

In order to prevent further oxidisation occurring,  it is roasted at the end of the manufacturing process. Provided they are stored in an airtight container in a dry cupboard, the Oolong leaves will mature. As a result, the flavour continues to develop over time.

The flavour of this Jade Mountain Oolong Taiwan tea is very sweet for the first few infusions, growing gradually more vegetal.
Recommended brew method
We suggest you infuse 6g of tea per 150ml for 1 minute at 90C. Up to a further 7 infusions are possible by increasing the infusion time by 30 seconds each time after the third infusion.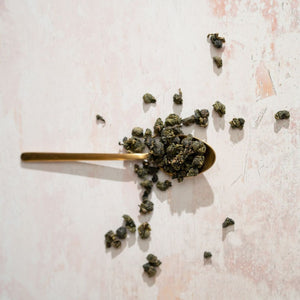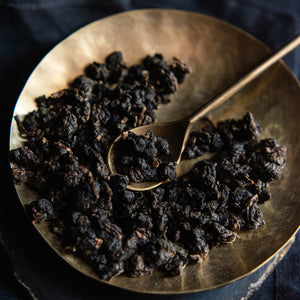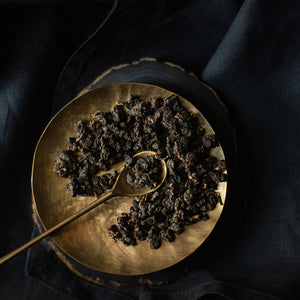 My grandfather had a vision. Back in the 1930s when he was working as a manager at the Kenya Coffee Company coffee was not seen as a speciality at all. He wanted to start his own business and in his diary he wrote:
There's something undeniably captivating about the aroma of freshly brewed coffee.
In this blog post, we'll explore why fresh coffee reigns supreme over its counterparts and why the roasting date takes precedence over the best-before date on all of our H.R.Higgins coffee bags.