The Year of Coffee
For the ultimate gift for coffee lovers, the Mr Higgins Recommends Coffee Experience.
Enjoy a guided journey through some of H. R. Higgins best loved coffees, chosen especially for you by Tony and David Higgins.
Experience delightfully dark, mellow medium and lively light roasts, delivered directly to your door in monthly instalments. All for you to sit back and enjoy.
Join the journey...
In your first month, receive your first exquisite coffee. This will be sent along with a beautifully designed coffee caddy and a personalised note from Mr. Tony. Then, at the beginning of each month you will be sent a different coffee to enjoy at leisure.
The coffees will be selected by Tony and David Higgins to complement the changing seasons. Amongst a myriad of wonderful surprises, enjoy some of the world's most rare and revered coffees, alongside H. R. Higgins staples and a selection of our house blends.
The Year of Coffee is available as a 6 month or 12 month journey and can be provided as beans or ground to your preference. Each month you will receive a 250g bag of coffee. A separate gift card will be sent to you on purchase explaining the nature of the gift to pass to a friend or loved one before the journey begins.* 
Follow our Mr Higgins Recommends blog for more info on each coffee of the month.
*The selection is offered at a discount on full price purchases, including the caddy and cost of UK Shipping. Please contact us for International Shipping options.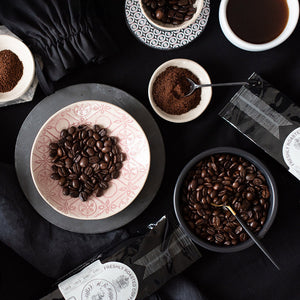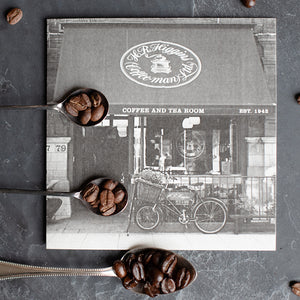 My grandfather had a vision. Back in the 1930s when he was working as a manager at the Kenya Coffee Company coffee was not seen as a speciality at all. He wanted to start his own business and in his diary he wrote:
There's something undeniably captivating about the aroma of freshly brewed coffee.
In this blog post, we'll explore why fresh coffee reigns supreme over its counterparts and why the roasting date takes precedence over the best-before date on all of our H.R.Higgins coffee bags.