Nkuku Antique Brass Leaf Spoon Gift Set
Ethical. Eco-Friendly. Handmade.
Elegant and charming, this set of gift boxed brass spoons feature a pretty woodland theme.  This Nkuku Antique Brass Leaf Spoon Gift Set makes a perfect addition to any kitchen. 
Why not add one of our taster kits to create the perfect gift? 
To care for your cutlery, we recommend hand wash only. Use a mild dish soap to clean, rinse in clean water, do not leave to soak. Please do not use harsh chemicals or abrasive cleaners as this may damage the finish.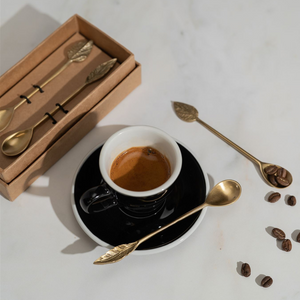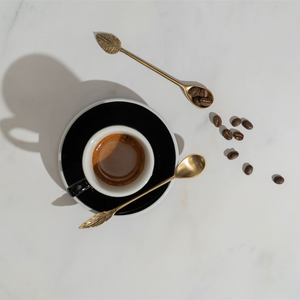 My grandfather had a vision. Back in the 1930s when he was working as a manager at the Kenya Coffee Company coffee was not seen as a speciality at all. He wanted to start his own business and in his diary he wrote:
There's something undeniably captivating about the aroma of freshly brewed coffee.
In this blog post, we'll explore why fresh coffee reigns supreme over its counterparts and why the roasting date takes precedence over the best-before date on all of our H.R.Higgins coffee bags.