Peru Inambari Fairtrade Organic Coffee
Smooth and mellow organic coffee.
Tasting Notes
Sweet, Cantaloupe, Toffee
Origin
Peru
Region
Caijamarca
Altitude
1,350m - 1,890m
Process
Washed
Recommended brew method
Peru Inambari FTO is a brilliantly versatile coffee and suits most makers. We recommend brewing this Peruvian coffee for filter or cafetière but it also works well for espresso and stove top.
The Coffee
Peru Inambari Fairtrade Organic is coffee grown and supplied through a direct relationship with the farmer.
Grown on the Agraria Frontera San Ignacio Cooperative whose farm lies in the Caijamarca region in the district of Coipa. The farm is found within a group of protected areas where many wild animals such as spectacled bears and jaguars roam. 
The cherries are processed at the farm using a traditional method of fermentation tanks made from fallen Romerillo trees. Typically, the cherries are picked in the morning and processed the same day, avoiding any deterioration of the quality of the coffee beans. 
We roast Peru Inambari FTO dark so it becomes very smooth and mellow without any bitterness. This brings out the natural rich sweetness of the coffee, highlighting notes of cantaloupe and toffee.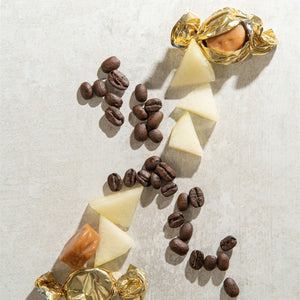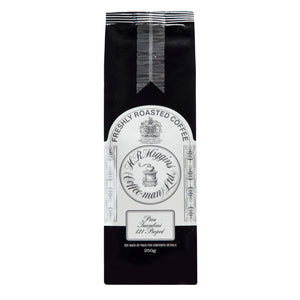 My grandfather had a vision. Back in the 1930s when he was working as a manager at the Kenya Coffee Company coffee was not seen as a speciality at all. He wanted to start his own business and in his diary he wrote:
There's something undeniably captivating about the aroma of freshly brewed coffee.
In this blog post, we'll explore why fresh coffee reigns supreme over its counterparts and why the roasting date takes precedence over the best-before date on all of our H.R.Higgins coffee bags.