The Afternoon Tea Selection Gift Box
Our Afternoon Tea Gift Selection Box is a delightful collection of teas. Chosen to be enjoyed at leisure, the perfect accompaniment for a sweet treat or for lazy and indulgent days. Choose from the standard tea gift selection box or our luxury tea gift selection box, which includes four H.R. Higgins unique tea caddies.
Afternoon Tea Gift Selection Box - £31.00
Beautifully presented in a black gift box, our Afternoon Tea Gift Selection Box contains four 125g bags of tea and comes with information about each tea.
Luxury Afternoon Tea Gift Selection Box - £69.00
The same beautifully presented gift box but here each of your four teas is contained within it's own unique H.R. Higgins tea caddy. Specially created by fashion and textile designer and H. R. Higgins Creative Director, Ann Louise Roswald, these collectable containers make a great addition to any kitchen, the perfect way to store your H. R. Higgins favourites.
For a special touch, why not add gift wrapping? Or add our antique tea strainer to the box for the ultimate tea gift.
The Gift Box
Higgins Afternoon Blend
Higgins Afternoon Blend is a wonderfully rejuvenating tea. A finely balanced blend of Indian, Sri Lankan and Chinese teas, it makes the perfect accompaniment to a slice of cake or sweet treat.
An exquisite fusion of high-quality Darjeeling, Assam and Ceylon Leaves are combined to create a sumptuous black tea with a lively citrus flavour. We add a hint of bergamot to the blend giving a vitalising lift.
Higgins Mayfair Blend
Taking its name from our home in the heart of Mayfair, this blend is a true accomplishment and representation of our roots.
This blend is a tribute to our wonderful home and long may we continue to stay there. 
We combine the finest grade teas from India, China and Sri Lanka. The large leaf teas combine to give a bright refreshing cup of tea with a smooth background and a strong yet subtly layered flavour.
Earl Grey
Named after a famous British prime minister, the 2nd Earl Grey, this tea first appeared in the first half of the 19th century. 
The exact provenance of this blend is a matter of great debate. Some believe that the Earl was gifted the tea by a Chinese mandarin. Whereas others argue that the blend was created to suit the water at his stately home. Of course, we will never be certain of its origins, but we, along with the many fans of this blend, are grateful for it finding its way into their home.
To create our version, we use black china tea to create a smooth and subtle base. We combine this with organic bergamot oil from Calabria for that signature citrus flavour.
Blue Lady

Our famous Blue Lady tea is a refreshing tea with a delicate perfume, a perfect balance between the fruity and the floral. Not only is Blue Lady delicious, but it also has numerous wellness benefits.
To create Blue Lady, we blend China Keemun tea with perfectly blended additions to produce a delicious fruit tea with a refreshing and uplifting flavour. Keemun forms a complex and flavoursome base. We add dried mallow and dried marigold flowers for a subtle floral note. Finally, grapefruit provides an intense citrus aroma.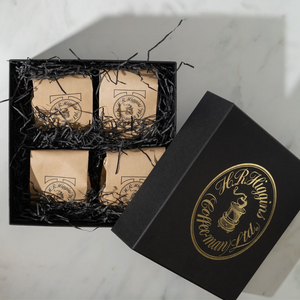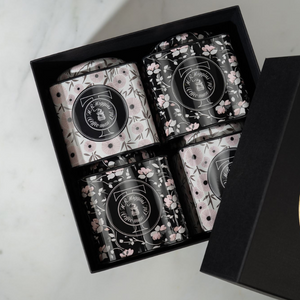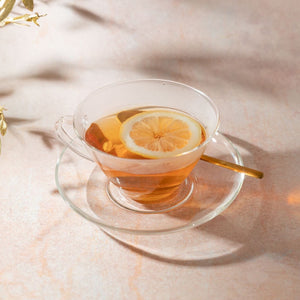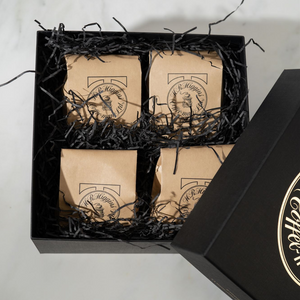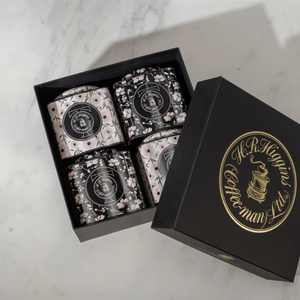 My grandfather had a vision. Back in the 1930s when he was working as a manager at the Kenya Coffee Company coffee was not seen as a speciality at all. He wanted to start his own business and in his diary he wrote:
There's something undeniably captivating about the aroma of freshly brewed coffee.
In this blog post, we'll explore why fresh coffee reigns supreme over its counterparts and why the roasting date takes precedence over the best-before date on all of our H.R.Higgins coffee bags.